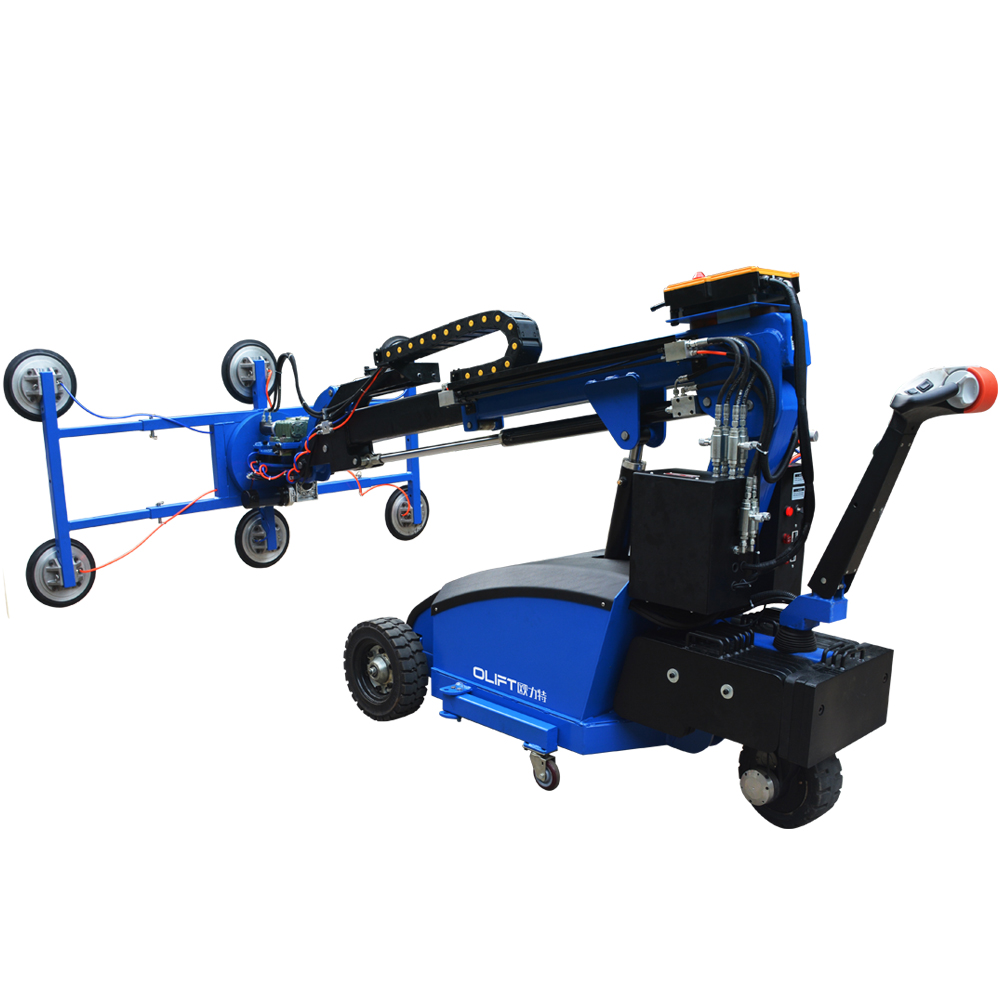 Special designed for handling different kinds of heavy plate, such as steel, glass, granite, marble, board etc, with vacuum suction cups and using for installing and carrying steel board, glass wall, granite, marble etc. Easily handle lifting, moving and rotating with vacuum suction cups and powerful drive system.
Functions:
The vacuum lifter is designed with automatic pressure control doable routes to avoid system failure.
Ideal for loading & unloading transporting, rotating and installation.
Easy for operation,with the following functions:
Self-propelled drive,
Higher lift suction cup, available upon request.
Electric lift up to 1.5M~3.5M.
Electric side shift 100mm both right & left.
Electric tilting forwards&backwards from vertical to horizontal or reverse.
Manual rotating.
Remote control